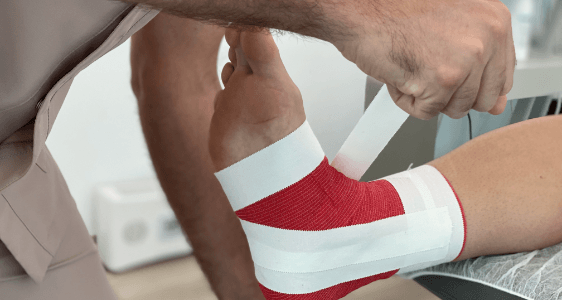 Sports physiotherapy is one of many specialties aimed at providing amateur and professional athletes with necessary rehabilitation, care and prevention, in addition to providing proper guidelines to those patients who practice a physical activity and want to do it safely.
In order to correctly assess the injuries sustained by an athlete, it is necessary to have extensive knowledge of the specific biomechanics of each sport. Furthermore, once the injury has been healed, specific knowledge of the movements involved in the sport is necessary in order to ensure the patient's safe return to physical activity, by allowing for a proper rehabilitation and reducing the risk of recurrence.
The application of manual techniques such as massage therapy, kinesiotherapy and manipulative therapies, in addition to analytical, global and proprioceptive kinesic methods of functional recovery – including various types of bandages, specific stretching, hydrotherapy, electrotherapy and thermotherapy – are key disciplines within the field of sports physiotherapy. Feel free to ask about each one of these, and we will be happy to explain their respective benefits, as well as which sports each one is best suited for.
The prevention of injuries is also an essential part of our daily work. We prepare and propose routines – featuring tables, charts and protocols – that make it possible to greatly reduce the risk of injury. Specific pre-competition and post-competition treatments are essential services provided by sports physiotherapists.
The importance of sports physiotherapy
Because full recovery is necessary for the athlete to fully enjoy practicing sports again. The goal of our process is, precisely, to help the athlete reach and maintain a physical condition in which he/she does not experience any type of discomfort. We advise the athlete and propose a number of sessions that will ensure that he/she regains their former physical condition.
Increasingly, sports clubs around the world have come to count on the top-notch physical therapists among their staff. This demonstrates, in yet another way, the importance of the role of the sports physiotherapist, who helps athletes perform with ease and efficiency, by making it possible for them to always give it their all. Make an appointment with us and tell us about your particular case: we will offer you personalized service, adapted to the practice of your sport, and in line with your competition objectives.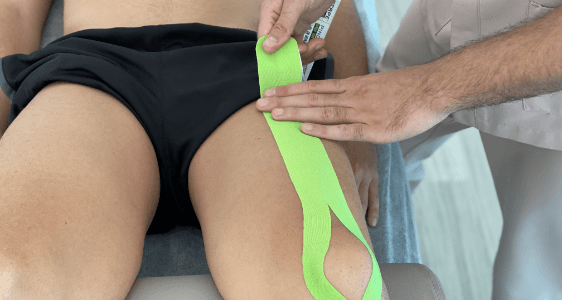 Objectives:
Reduce recovery times.

Adapt the body to training. Avoid the risk factors that contribute to injuries.

Assess the situation.

Prevent injuries and future problems.

Improve the quality of sports life. Optimize the athlete's sports performance.